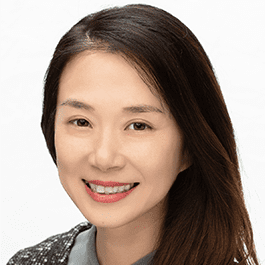 Renee Wan Wu
TEAM FREEMAN WANG / Associate
About Us
YOUR HOME SOLD GUARANTEED REALTY
"Big Reasons To Call Renee To Sell Your Home!"
1. WE SELL MORE HOMES FOR MORE MONEY
2. WE SELL HOMES FASTER
3. YOUR HOME IS MORE LIKELY TO SELL
4. WE HAVE MORE BUYERS
Biography
Growing up in a Chinese family, Renee immigrated with her siblings to California from Taiwan when she was 19.  She finished her first college degree in 2005, obtaining her 2nd college diploma in DTLA when she turned 26.  Renee lived with her family in Temple City for over 10 years.  After she got married, Renee and her husband bought their first apartment in the Art District near DTLA, for its convenience to work and expected growth in value. It turns out their prediction was right. Within a very short period of time after they purchased their first property, the Art district became the hottest spot where the hippest designers and artists scrambled to move.  The sale of their first property turned out to be so successful that it provided them with enough of a return to begin their investment fund.
Renee and her family sold their first apartment after it doubled its value in less than 3 years, and used these funds towards their next investment project.  This time they turned their eyes towards Highland Park.  Highland Park had been an upcoming area for the past 10 years.  It's most known for its popular coffee shops and trendy restaurants where all the hip crowds and bloggers love to visit.  Renee had her eyes on the potential growth of the housing market in the area. Therefore, Renee and her family decided on purchasing a semi-old house in the nicer neighborhood of Highland Park.  They resided there for 2 years, and had the property completely renovated to turn it into a nice contemporary mid-century home!   However, considering Highland Park is not the best neighborhood to raise a family, after holding the home for over 2 years, they decided to sell it and move on.  This time to East Pasadena.  Their third home is located in the upper Hastings Ranch neighborhood which is now known for its living environment and convenience.  Renee and her family have loved and nested in the area until now. 
From the sale of their second home, they had successfully gained enough profit where Renee put part of the money towards the purchase of their Pasadena home.  She used the excess funds towards their multiple investment homes later down the road.  To bring her real estate dream to the next level, she acquired her real estate agents license thereafter. Renee then began to help more families to achieve their dream in real estate, no matter whether they're buying their dream home or selling their home and moving to the next.   Renee loves real estate and always has the enthusiasm to help her clients.  Renee has now become the best of Zillow agents and any of her clients can tell you they have established a lifetime relationship!  She always believes in and implements the broker's philosophy — which is "Serve Big and Go Beyond!"
Client Video Testimonials
Jose and Lucy | Satisfied Client of Your Home Sold Guaranteed Realty – Renee Wu
Satisfied Client of Your Home Sold Guaranteed Realty
Agent Coverage Area
No Records Found
Sorry, no records were found. Please adjust your search criteria and try again.
Google Map Not Loaded
Sorry, unable to load Google Maps API.
Ratings & Reviews
Professional Information
Address:
8932 Mission Dr, Suite 102, Rosemead, CA
91770
United States
Real Estate Licenses:
02085073
Languages:
English / Mandarin / Cantonese
Service Cities:
Alhambra
Altadena
Arcadia
Diamond Bar
Downtown Los Angeles
El Monte
Hacienda Heights
Monrovia
Pasadena
Rowland Heights
San Gabriel
Temple City
Service Zipcodes:
90012
90013
90014
91001
91003
91006
91007
91008
91009
91010
91016
91017
91066
91077
91101
91103
91104
91105
91106
91107
91108
91110
91114
91115
91116
91117
91732
91733
91734
91735
91745
91746
91748
91765
91775
91776
91780
91789
91801
91802
91803
91804
Loan Officers