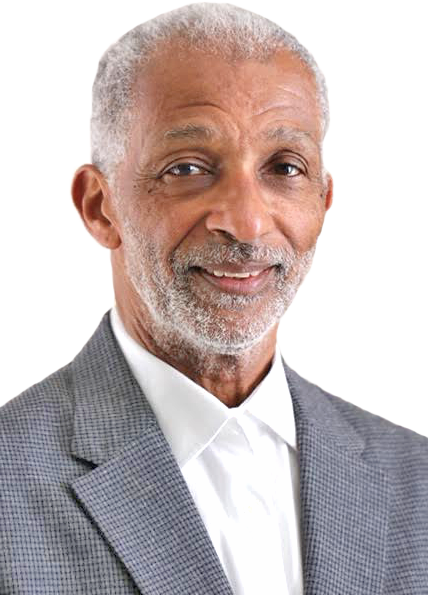 Michael W. Smith, REALTOR®
Michael W. Smith Real Estate Team / Team Leader
About Us
YOUR HOME SOLD GUARANTEED REALTY
"Big Reasons To Call Michael To Sell Your Home!"
1. WE SELL MORE HOMES FOR MORE MONEY
2. WE SELL HOMES FASTER
3. YOUR HOME IS MORE LIKELY TO SELL
4. WE HAVE MORE BUYERS
Biography
Michael relocated to the Bay Area from Pennsylvania in 1978. He owed a successful computer networking company for 15 years providing an array of services for fortune 100 companies with high expectations and zero tolerance for mistakes. It was his professional manner, resourcefulness, excellent customer service and responsiveness that proved to be invaluable as a business owner and in real estate.
Michael W. Smith is a highly accomplished real estate agent with a proven track record of generating multiple cash offers for his clients. As a top-performing agent at Your Home Sold Realty, Michael has become widely recognized for his ability to deliver exceptional results and help his clients achieve their real estate goals.
With two decades of experience on the Bay Area East Bay real estate market, Michael has built a deep understanding of the local market dynamics and a keen eye for identifying opportunities that can generate multiple cash offers for his clients. He prides himself on his ability to provide personalized service that is tailored to meet the unique needs of each of his clients.
Michael's success is driven by his exceptional marketing skills and his extensive network of industry connections. He leverages the latest digital tools and technologies to promote his clients' properties and attract potential buyers. His expertise in SEO ensures that his clients' listings receive maximum exposure and visibility.
In addition, to his expertise in generating multiple cash offers, Michael is also a skilled negotiator who consistently delivers outstanding results for his clients. He has a deep understanding of the intricacies of real estate transactions and works tirelessly to ensure that his clients receive the best possible deal.
Whether you're a buyer or seller, Michael W. Smith is the agent you can trust to help you achieve your real estate goals. Contact him today to learn more about how he can help you generate multiple cash offers for your property.
Paying it forward: Children's Hospital of Los Angeles and UCSF Benioff Children's Hospital Oakland.
Certifications:
Zillow Premier Agent
Certified Distressed Property Expert®
Certified Pre-owned Home Expert
Certified Multiple Cash Offer Expert
Specialties:
Listing Agent
Buyer's Agent
First Time Home Buyers
Foreclosures
Short Sales
Probate Sales
Luxury Specialist
Relocation
1031 Exchange
6 BIG REASONS TO CALL MICHAEL'S TEAM TO SELL YOUR HOME:
1.) WE HAVE BUYERS IN WAITING We have 2461 buyers in our database looking for a home in the area. Your home may already be SOLD! Call Michael at (925) 570-5130 and start packing!
2.) YOUR HOME WILL SELL FOR MORE We sell our clients homes for an average of 3- 12% more money compared to the average area agent. On a $500,000 home, that's an extra $30,000 more money in your pocket.
3.) YOUR HOME WILL SELL 3 TIMES FASTER According to the MLS the average agent sells a home in 16-34 days. Our average time for selling is 10-13 days.
4.) WE SELL MORE HOMES In fact, we sell 5x more homes than your average agent. Because we sell so many more homes than our competitors, financially there are extra things we can do for you that other real estate agents and brokers don't offer. Your home will get far more exposure, your home will be exposed to buyers in a much larger area nationally and internationally, your home will sell fast and for top dollars because of our unique and exclusive consumer programs.
5.) YOUR HOME IS MORE LIKELY TO SELL Not only do we sell our clients homes for more money and faster than average area agent your home is more likely to sell. According to 2015 MLS statistics, only 71% of area homes sold during their listing term. Compare that to our 97% of homes listed that sold before the end of the listing term.
6) THERE IS NO RISK – WE OFFER PERFORMANCE GUARANTEES TO OUR CLIENTS!
Your Home Sold Guaranteed or I'll Buy it
To discuss the sale of your home, call Michael at 925-570-5130 and Start Packing
*Homeowner and Michael must agree on the price and possession date.
*Some conditions apply.
Vidoes
Agent Coverage Area
No Records Found
Sorry, no records were found. Please adjust your search criteria and try again.
Google Map Not Loaded
Sorry, unable to load Google Maps API.
Ratings & Reviews
Professional Information
Address:
2323 Broadway Street, Oakland, CA
94612
United States
Real Estate Licenses:
01368196
Areas Covered:
Alameda County
Contra Costa County
San Francisco County
San Mateo County
Santa Clara County
Solano County
Service Cities:
Alameda
Alamo
Albany
Altamont
Alviso
American Canyon
Antioch
Atherton
Bay Point
Benicia
Berkeley
Brisbane
Castro Valley
Clayton
Concord
Crockett
Daly City
Danville
Diablo
Dublin
El Cerrito
El Sobrante
Fairfield
Foster City
Fremont
Hayward
Hercules
Kensington
Lafayette
Livermore
Los Altos
Los Altos Hills
Martinez
Menlo Park
Milpitas
Moraga
Mountain House
Napa
Newark
Oakland
Oakley
Orinda
Palo Alto
Piedmont
Pinole
Pittsburg
Pleasant Hill
Pleasanton
Port Costa
Portola Valley
Redwood City
Richmond
Rio Vista
Rodeo
San Bruno
San Francisco
San Jose
San Leandro
San Lorenzo
San Mateo
San Pablo
San Ramon
Saratoga
South San Francisco
Suisun City
Sunnyvale
Sunol
Tracy
Union City
Vacaville
Vallejo
Walnut Creek
Service Zipcodes:
94025
94027
94028
94087
94088
94089
94104
94301
94506
94507
94509
94513
94517
94518
94519
94520
94521
94522
94523
94524
94526
94527
94528
94529
94530
94531
94536
94537
94538
94539
94540
94541
94542
94543
94544
94545
94546
94547
94549
94550
94551
94552
94553
94555
94556
94557
94561
94563
94564
94565
94566
94568
94570
94572
94575
94577
94578
94579
94580
94582
94583
94586
94587
94588
94595
94596
94597
94598
94601
94602
94603
94605
94609
94610
94611
94613
94618
94619
94620
94701
94703
94704
94705
94706
94707
94708
94710
94712
94720
94803
94806
94820
94850
95002
95035
95117
95120
95123
95125
95304
95376
95377
95391
Loan Officers